Changing
Lives,


One Note


at a Time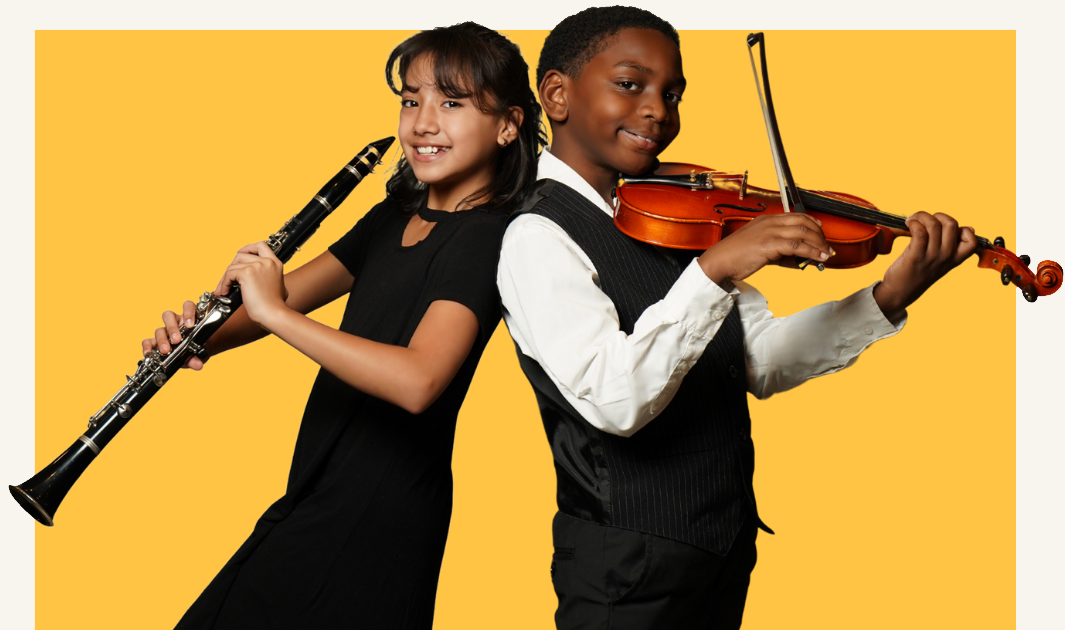 Join us in transforming lives through the power of music
At Harmony Project Phoenix, we're on a mission to level the playing field for underserved children. Economic disparities shouldn't hinder their talent and aspirations. Help us provide free music mentorship, giving them the fair chance they deserve to maximize their untapped potential. Join us in transforming lives through music. Donate now and make a lasting impact!
of our seniors have graduated high school and enrolled in college since 2018. Nearly 100% are entering college as the first generation in their families.
Social Return on Investment Ratio
A recent study conducted by the Community Service Analysis LLC indicated that the "long-term social economic impact analysis of the consequential outcomes of the Harmony Project Phoenix services shows a 10-year projected net impact of $1,382,000, of which 85% is composed of increased employment earning when compared to high school students who do not complete a Bachelor's degree by attending college… For every dollar of funding received, the program delivered $4.89 in current (discounted Net Present Value) of positive economic benefits to the community."
We Transform Young Lives Through Music Mentorship
Harmony Project Phoenix is an exceptional afterschool program dedicated to K-12 students. By using music as a tool for positive youth development and social inclusion, we offer a network of high-quality music instruction, social support, and college success programming—all at no cost. Together, we inspire students to achieve their aspirations in music, school, and life. Join us in transforming lives through the power of music.
Thanks to the support of our national and international partners and allies, we serve over 250 children and youth throughout the greater Phoenix area.